About Us
In this Section: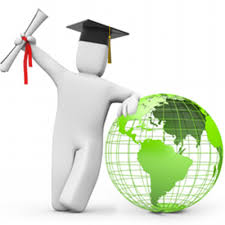 The CNMI Scholarship Office (CSO) is an autonomous public agency primarily responsible for providing resources for postsecondary education. Our primary mission is to provide financial assistance to eligible Commonwealth of the Northern Mariana Islands (CNMI) residents who wish to pursue their post-secondary education. This mission is designed to enhance the government's support of our students, and their families, leading to the prosperity and economic growth of the people in the CNMI. Also, to further the government's efforts in ensuring our communities' economic sustainability through strategically placing our resources throughout our communities in Saipan, Tinian, and Rota.
As a key stakeholder in the CNMI, who is responsible for education and workforce development, we are committed to building the CNMI's economic stability and growth by maximizing our efforts and directing our resources towards ensuring stability. We are diligently working to align all efforts in locating, educating, training, and participating in all other initiatives with the CNMI workforce needs, especially that of the CNMI's economic sectors. In doing so, we are preparing U.S. Citizens and other lawful permanent residents for jobs in the CNMI's workforce.
Beginning the academic year 2016/2017, through collaboration with and approval of the CSO Board of Directors, we have established a list of Priority Fields of Study based on what has been reported and data collected from numerous reports such as the USCIS, CNMI Contract Workers counts, CNMI W2 reports, CNMI Department of Commerce Census Reports, CNMI Department of Labor, CNMI Prevailing Minimum Wage Report, etc. In relation to our degree programs, these fields were reported as the top highly needed within our communities to develop our economy and address the mandates of US PL110-229.
CSO will continue to strive to identify financial resources for higher education and workforce development in form of programs for our communities.
Our mailing address is:
CNMI SCHOLARSHIP OFFICE
P.O. Box 5729 CHRB
Saipan, MP 96950
TEL: (670) 664-4750
The CNMI Scholarship Office
Mildred Sablan-Camacho
Administrator
E-mail Mildred
Contact: (670) 664-4750
ADMINISTRATIVE SERVICES
Carmen Sablan
Administrative Officer
Carmen@cnmischolarship.net/Alternate Email
E-mail (for Administrative Concerns)
Contact: (670) 664-4750
Vacant
Administrative Assistant
SCHOLARSHIPS, GRANTS & LOANS
Coryn Achas
Financial Aid Analyst
E-mail Coryn
Contact: (670) 664-4750
Monica V. Manibusan
Financial Aid Representative
E-mail Monica
Contact: (670) 664-4752
COMPLIANCE, REPAYMENT & COLLECTION SECTION
Jovene R. Ogo
Compliance & Repayment Officer
E-mail Jovene
Contact: (670) 664-4752
Jocelyn Blas
Compliance Clerk
E-mail Jocelyn
Contact: (670) 664-4752
WORKFORCE DEVELOPMENT
Aileen Farley
Workforce Development Coordinator
E-mail Aileen
Contact: (670) 664-4752
WICHE PROGRAMS
Carmen Sablan
CNMI-WICHE Student Representative
E-mail Carmen
Contact: (670) 664-4750
Last Updated 3/2/2022